A

In a world of highly complex supply chains, the provenance of 'things' (eg food, clothes, household items) can get completely lost. A is for asking where this stuff come from and discovering who or what is paying the true environmental cost for it.
If you are lucky enough to have a garden, then autumn is the time to do nothing: Let it be a bit messy. Seed heads, decaying stems and piles of leaves and twigs all make great habitats for your invertebrate and small mammal neighbours.
Follow the brilliant @katebradbury for more inspiring ways to garden for wildlife.
A subtitle analysis of 7 major TV channels found that in 202 'scotch egg" was mentioned 3,742 whereas 'biodiversity' clocked up just 1,688 mentions. *
​
Talking about the biodiversity loss and the ecological crisis is free but of huge value. We need to keep the topic high on the agenda as it is sometimes lost to its sibling climate change.
@janegoodallinst @chrisgpackham2 @birdgirluk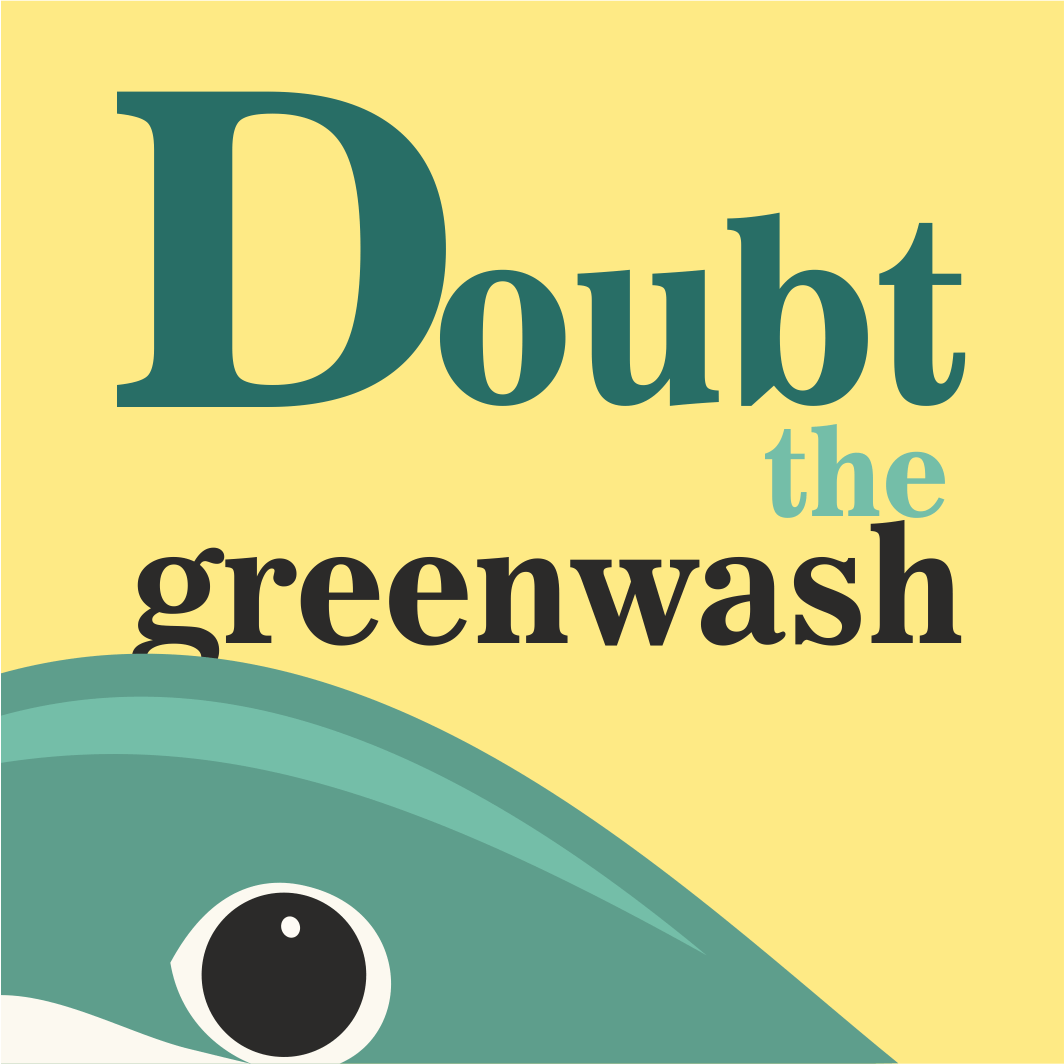 I saw an ad the other day by a brand boasting about its amazing renewable, recyclable and bio-degradable packaging. What was this wonder stuff? It was, of course, just a cardboard box.
Greenwash can be anything from this kind of mundane eco-spin to top level corporate fibbing. Beware the tsunami of greenwash as companies desperately try to clean up their act via dodgy press releases rather than committed action.
​
Eat for a healthy planet.
Well, this is the big one. Encompassing the interlinking threats of biodiversity loss and climate breakdown, our food systems need rapid change. While governments fail to free themselves from the influence of agribusiness, many of us can vote for a better food system every time we eat. While there's much debate over particular dietary directions, I suspect most people can agree on the idea of a regenerative, non-polluting, more humane and more equitable food system.
​
@farmarama @wickedleeksmagazine @forfoodssake
​
With current linear modes of production, more stuff means more extraction, more habitat loss, more shipping, more pollution and more CO2 emissions. All of this impacts heavily on other living systems.
​
Throwaway culture is a curse, repair is an essential tool to break free of its clutches; at least for items that haven't been made unrepairable through intention or bad design (but that's another story).
​
The repair café movement started a decade ago in the Netherlands with the delightfully warm slogan 'repairing beloved items with an expert, who is also a neighbour, come give it a try!" There are now nearly 2000 cafes across Europe, with many in the UK, where friendly folk will help you fix anything from a toast rack to a tricycle.
​
​
This particular doughnut is the illustrative one that economist Kate Raworth uses to challenge the economic goal of endless growth (you know, the one that got us into this mess). The doughnut represents the sweet spot where humanity can thrive without over-shooting our planetary boundaries. Last year Amsterdam was the first major city to adopt this concept, seems pretty sensible.
Shocking fact alert. NONE of England's rivers, lakes or streams were deemed to be in good health in 2020. Chemicals, sewage, manure, and plastic pollution are wreaking havoc with wildlife and human health. Things are only getting worse due to a lethal mix of corporate incompetence and regulatory failure.
Public action could take many forms: Lobbying local water companies to invest more in infrastructure, writing to MPs, joining your local river friends' group or simply lending your support to musician turned river defender Feargal Sharkey over on Twitter.
Prototypes of alternative futures did fleetingly appear durely the early stage of the pandemic (remember those car-free streets?) but they seem to have faded in the quest for a return to 'normal'. We urgently need stories to illustrate and inspire alternative ways to live and anyone should feel like they can tell them.
If we can't imagine the destination, then how do we get there?
As much as 80% of remaining forest biodiversity lies within Indigenous people's territories. Many of these groups are suffering catastrophic human and land rights abuses at the hands of governments and corporations, often under banner of 'development'. Conservation NGOs are also guilty of overlooking the vital importance of indigenous people as stakeholders.
The fight to protect Indigenous peoples and their land is one we should all get behind, under the leadership of those communities.
"This is coal, don't be afraid" quipped soon to be Australian PM Scott Morrison in 2017, as he brandished a lump of coal in parliament. His argument was that Australia's economic dependence on the stuff outweighed any possible benefit from transitioning away from it. Two years later, while Morrison holidayed in Hawaii, the country suffered a catastrophic bush fire, killing at least 34 people, up to 3 billion animals and costing the country countless billions of dollars.
Climate change is not only the greatest threat that humanity faces, with millions already suffering its effects, it's also wiping out species at an accelerating pace. Keeping as many fossil fuels in the ground as possible is the most important lever we have and although this clearly falls into the Big System Change camp, public pressure will force governments and energy companies to listen.
The race to produce substitutes for meat is on, with the potential for the winners to be more of the ultra-processed convenience foods that have plagued public health for so long. So how about a shout out to the protein packed simplicity of legumes and their dried offspring, pulses? With minimal processing these little nitrogen fixing marvels are arguably a healthier route to reducing our reliance on intensively reared meat. Of course, many countries have always and continue to cook extensively with varieties of pulses, but many more, including the UK, have fallen out of love with them. Producers like @hodmetods are bucking this trend with UK grown delights such as fava beans and carlin peas.